I'm feeling a tad bit creative.... (actually I'm about to explode with creativity!)
Tomorrow is Tuesday which is in fact the first day of my work week, since Monday's are spent at the kid's homeschooling classes....well, actually Sunday would be first..but I don't count that, that's supposed to be a day of rest, right? (Rest?? WTH is that? Do I need that?)
Tomorrow I'm going to start on some new Disney sets and finally cut into some BEAUTIFUL AWESOME fabric I bought about a month ago for a spring set!
And finish up another set that's just patiently waiting on the side. And maybe start another Half of it anyway, since I can't finish it until I order that black chiffon I need to buy (which I still haven't bought, but going to....if I can keep myself from buying the listing next to it). Lol....I told you I have a fabric addiction :)
Anyway, I sketched some pics of what I will be making (unless I change my mind) which include a fun Minnie set, possible a way over-the-top Cinderella princess set. An Ariel set which looks so cute on paper and in my mind, btw! And I really really want to do some Toy Story stuff for gorls and boys, but I'm still working out what I want them to look like.....
Ideas for my Toy Story sets include..... 1) A fun green and blue twirl skirt set with green underskirt...those cute Buzz Lightyear aliens on it. A halter to match, though not sure what to put on it???
Maybe a Woody twirl set with the cow print fabric, maybe the horse and some rope/hat/accessories on the skirt part...but maybe not, idk...
For a boys set, I want it insanely crowded and colorful... not just a few appliques here and there, I'm talking a few pieces of clothing showing out from behind all the appliques, lol. Maybe all Buzz with aliens, rockets, etc., etc., etc......and/or do a complete TS set with Woddy and Buzz on the top, and more characters on the pants/shorts......
Yeah those sound fun..... and luckily I have a model on hand to get me some pics! And most likely he won't want to keep them so I can sell them to you guys for a low price on the sample set ;) ....that is unless he likes them and does wear them...then you're just out of luck until he outgrows them...and assuming they are in resellable condition afterward, you get them for dirt cheap.
Ok enough ramblings about that....how about checking out my listings! That IS fun NOW!!!...
Go HERE for my ETSY LISTINGS
(which are cheaper!) ;)
GO HERE for my Ebay listings
(which are more expensive because ebay is more expensive...(so expensive I could choke!))
Want some random pics? I do...here ya go....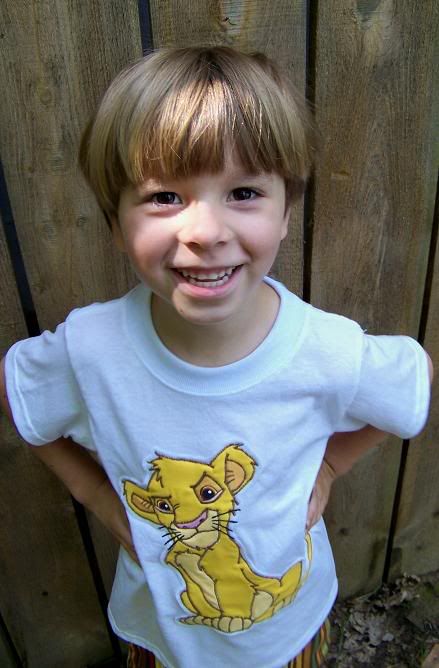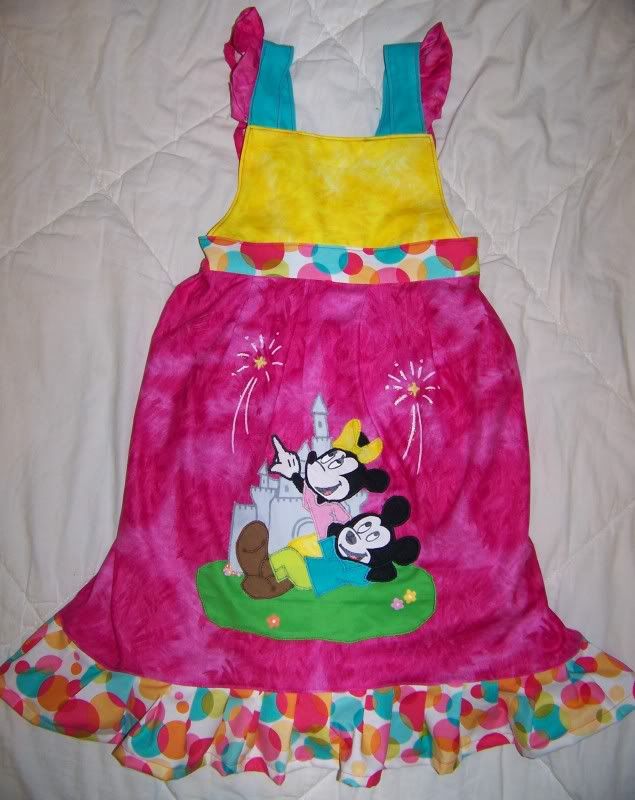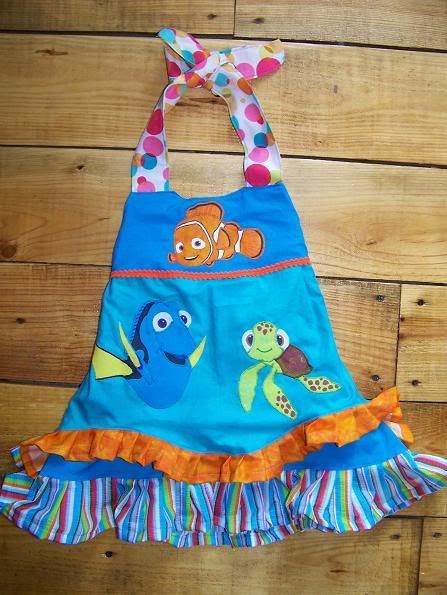 TTYL!!